Hengbo Acted for Baisite Successfully Invalidating Midea's Dishwasher Patent-Heating Pump
 Last update:2020-02-25  browse:107second
On January 10, 2020, the China National Intellectual Property Administration (CNIPA) issued an invalidation decision No. 42824, declaring that all patent rights of invention 201410168570.1, entitled " dishwashers and heating pumps for the same", owned by Midea were invalid. At this point, Midea's patent infringement lawsuit filed with the court has entered a new stage (This picture is for reference only and has nothing to do with this patent).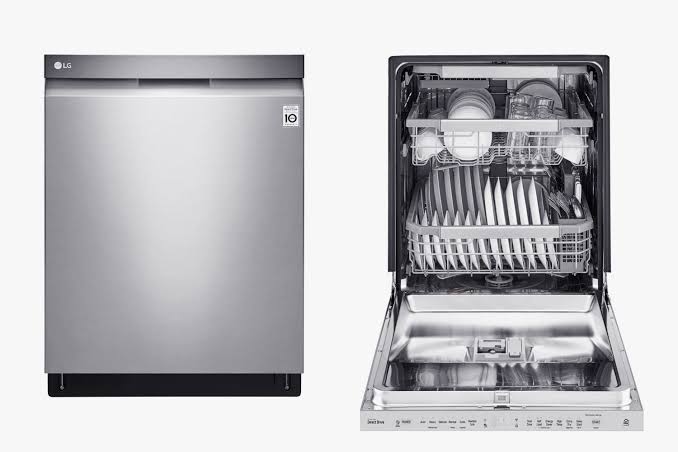 At the beginning of 2018, Midea filed a lawsuit with the court based on its three patents, asking Foshan Baisite or its cooperating party to stop manufacturing and selling its three patented products and to compensate for the economic losses caused by them. The three patents related to heating pump, base layout and motor assembly of the dishwasher.
The invalidation decision No. 42824 issued by CNIPA is related to the heating pump (Its counterpart as an utility model is still in a valid state, and there may be claimants to file invalidation request of the patent). So far, CNIPA has issued invalidation decisions No. 40102 and 41577 declaring that all patents related to base layout and motor assembly were invalid. According to the relevant judicial interpretations, if Midea does not withdraw the infringement lawsuit filed in the court based on the patent, the court may rule to dismiss Midea's lawsuit. It was reported that the present invalidation decision is also resulted from one of many invalidation requests of the patent.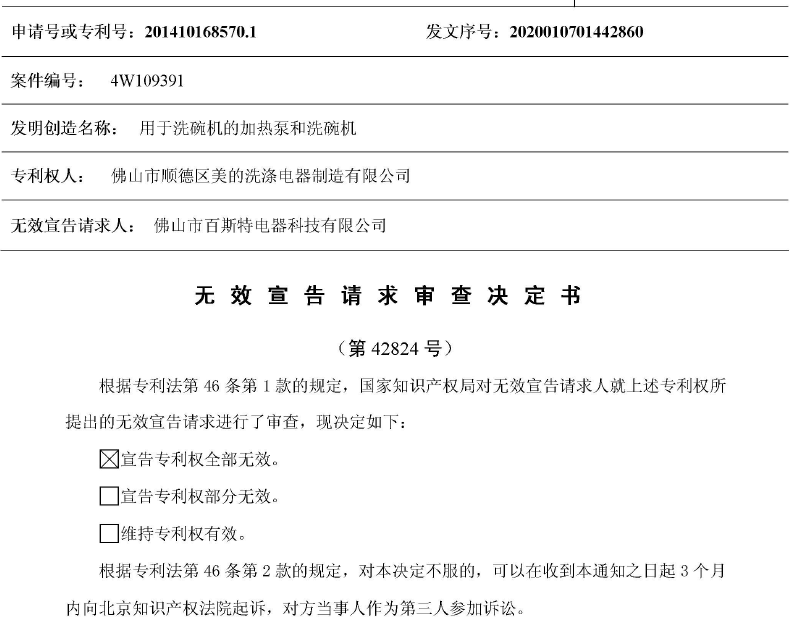 According to the law, the patentee, who is dissatisfied with the invalidation decision, can file an administrative lawsuit request with the Beijing Intellectual Property Court within three months.
The specific content of the invalidation decision can be found in the Annex: Invalidation Decision No. 42824.